GCO's next raffle will be a Nighthawk Custom GRP 1911 in .45ACP with custom GCO grips from SGMGrips.  Tickets are now available on the web at the GeorgiaCarry.Org Store.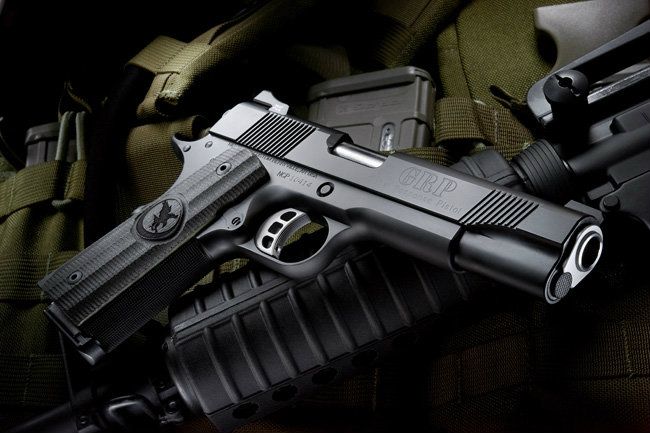 This is a terrific pistol that most 1911 owners would love to have.
There are 1,000 tickets numbered from 000 to 999. The winning number will be the exact 3 numbers drawn in the Georgia Lottery Cash 3 game at noon on February 9, 2013.  Tickets are $20 each or 6 for $100.  (When ordering on line, if you buy 5 tickets, we will give you another ticket for free (select quantities of 5 and we will include the extra ticket(s) when we mail them to you).
Tickets will be sold in random order and no person will be allowed to pick the number of any ticket.  Holder of the winning ticket will be required to produce the winning ticket in order to take possession of pistol.  Winner must be eligible to own a firearm and will be required to complete any paperwork and background checks required by law in order to take ownership of the pistol.  Raffle is open to anyone who is eligible to own a firearm and wishes to participate, including Officers and Board Members of GCO.  Winner must notify Jerry Henry @ 404-550-3753 or via email at jhenry@georgiacarry.org in order to collect raffle prize.
The Nighthawk will be on display at GeorgiaCarry.Org Diamond Corporate Sponsor, Autrey's Armory, 116 Bethea Road, Fayetteville, GA 30214 – Phone 770-719-2454 – Autrey's Armory
GeorgiaCarry.Org wishes to thank Autrey's Armory for their help in obtaining this pistol.  Good luck to those who enter!